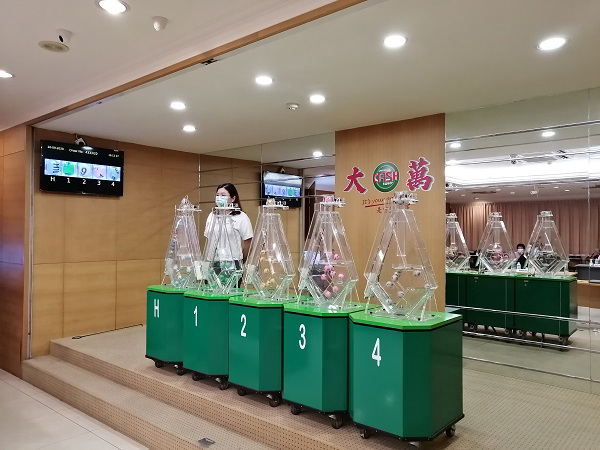 SCS draws are conducted on every Wednesday, Saturday, Sunday and designated Special Draw day at 7:00pm at the STC Town Office or such other approved locations:
STC Town Office
No. 273 - 274, Lot 2545 - 2546,
Central Park Commercial Centre,
Off Jalan Rock, 93250 Kuching, Sarawak.
Tel: 082-233 466
Our draw is opened to members of the public unless not permitted by the relevant authorities. Due to regulations, admissions are only granted to non-Muslims above 21 years of age.
Our draws are conducted with the highest level of integrity and transparency in the presence of a panel of judges which consists of an independent auditor, a Secretary appointed by the Sarawak Turf Club and three (3) randomly selected members of the public. The composition of the panel of judges may be amended with the permission of the relevant authorities.
Our draw results are available at our web portal, https://www.cashsweep.my, after 7 p.m. on every draw day.